This section currently links to the first of some technical articles learnt from 15 years of motorsport and 30 years of family use with Jowetts.
There will also be articles from readers, so please send them in.
Every pair of rear main bearings I have ever removed from a Jowett engine have broken up with the bearing material breaking away in chunks from the backing material. So on my racing engines the rear main white metal two layer is replaced with a three layer bearing with separate thrusts in the centre web. Visit this page to learn why. This page shows a method used for fitting main bearings.
This is from the late Harry Brierley in an old Jowetteer and tells you how to identify a Javelin.
This from George Green in a 1963 Jowetteer answers various questions plus a register of cars in New Zealand.
This is the pdf of the Javelin Tuning Notes.
A section on Rear axle overhaul from the 1950 Maintenance Manual.
Here is a way of fitting an overdrive to a Jup.
A few pictures on the modifications performed on my Jowetts.
Plus some tips for fitting electronic ignition 1,2,3, adjusting the electric petrol pump and the tool, converting to an alternator or changing polarity
Here are the tools that you should have in a Jup but in a pizza tin (that fits in the spare wheel rather than a tool roll, courtesy of Craig Ainge.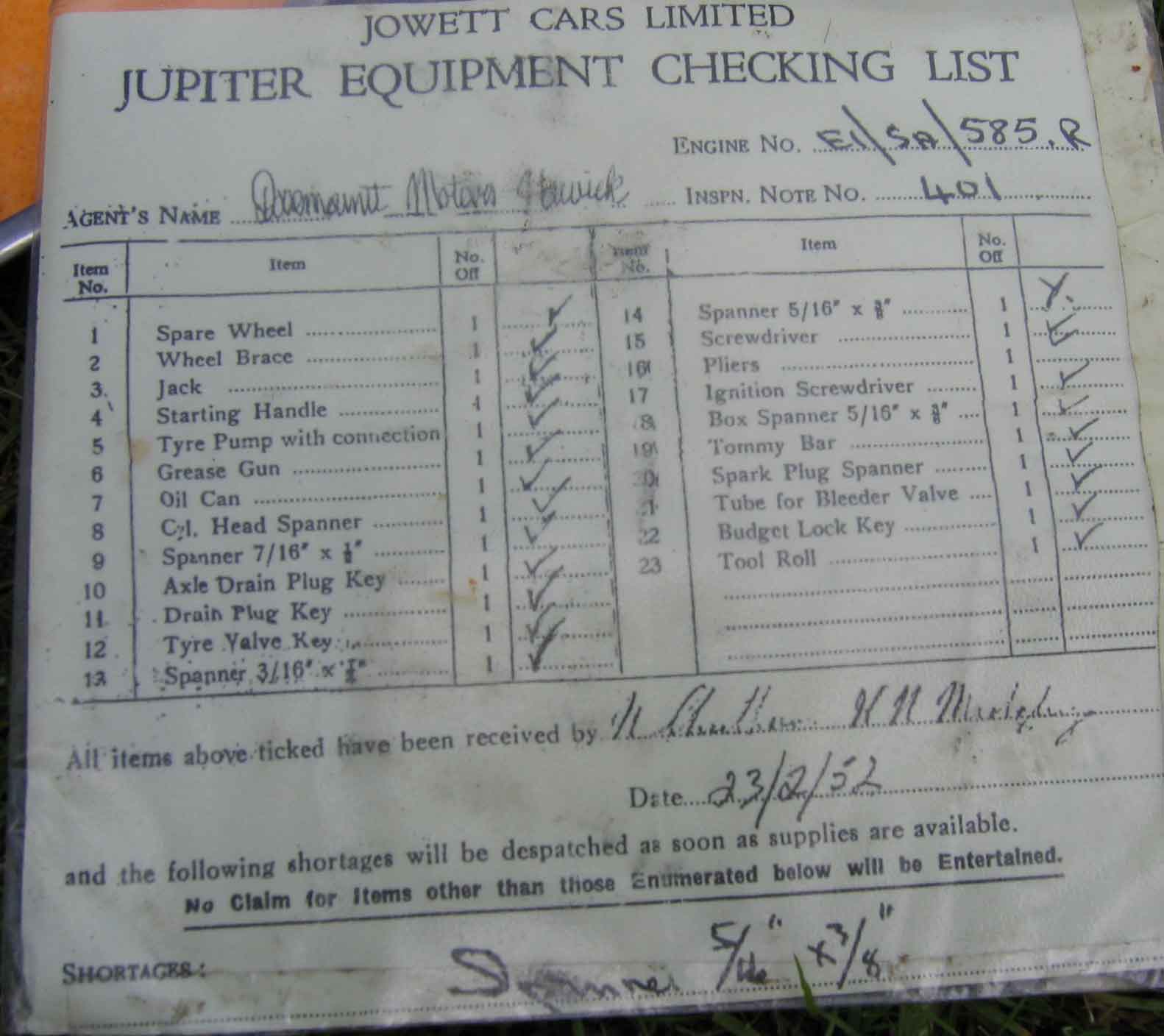 Disclaimer:
Please note that all information contained on this site is given in good faith. If it is used then it is the user's responsibility to ensure that it is applicable and valid. No liability will be accepted by the provider.