Jupiter accelerator pedal.
Dear Keith,
>
> Thanks for the greetings, please have a happy 2001 yourself. You may know
> already from Ed Nankivell and John Blaze that I own E2/SA/882R, the sole
> surviving Jupiter I believe in Asia. I've owned her for the last 30 years.
> I'm in urgent need of two sketches:
>
> (1) The toggle hood catch securing the centre of the front lip of the hood
> onto the top edge of the windscreen.
>
> (2) A line drawing of the inner workings of the Jupiter accelerator pedal.
>
> These two items have been long modified and I wish to revert back to
> original. If posting, Edmund and John have my postal address.
>
> Sincerely,
>
> Asoka Wijesurendra
Keith's reply....
Sorry it has taken so long but I have only just been given a pedal to look at.
Attached are some very sketchy drawings I did this evening. Hope they are of some help. I did technical drawing at school, but you would never guess!
I will take some pictures and add these soon.
Note Bill Lock has pedal bits in his spares list on his web site.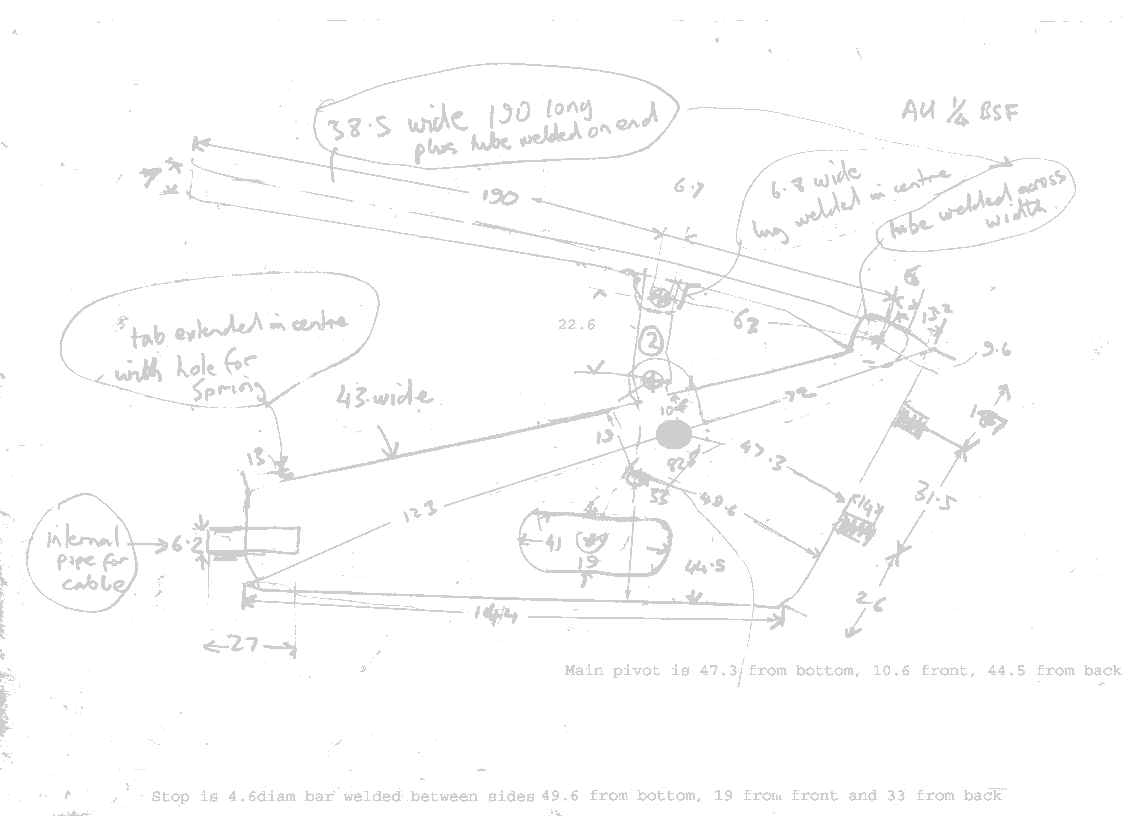 >