These images reveal what could be a cooling system breakthrough for the Javelin and Jupiter, as discovered by the ever-inventive and highly observant Pat Lockyer. Two new pictures from Pat.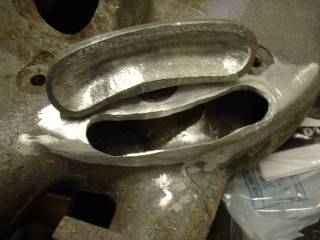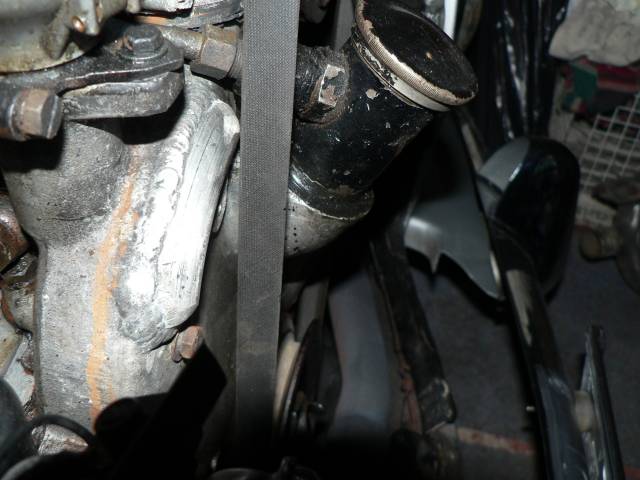 The image above shows that the water passages - as manifolded by the front timing cover - have a 3:1 constriction for the right side with respect to the left side.
The top and bottom images on the right show Pat's modification, which early tests seem to show a successful reduction in engine running temperature.