Wassenaar, April 3, 2003.
Dear Keith,
I have dug out some photographs which I will e-mail to you to-morrow.
First of all a photograph of myself, taken a few years ago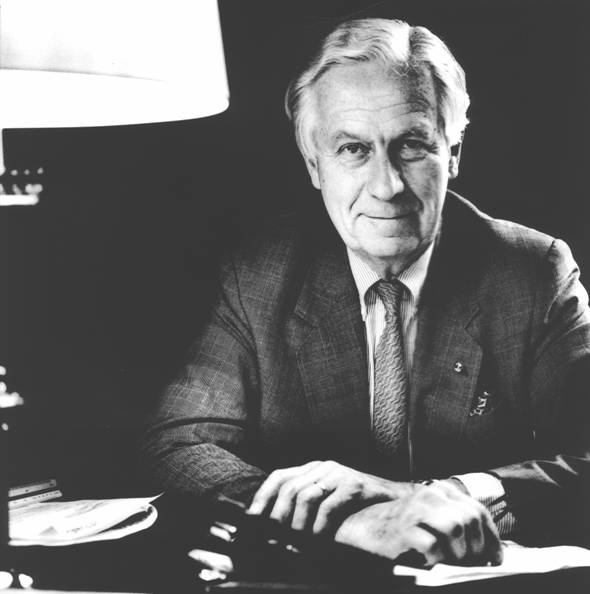 No. 2: Me as a young boy at the time of the Tulip Rally in 1953. Some slight change!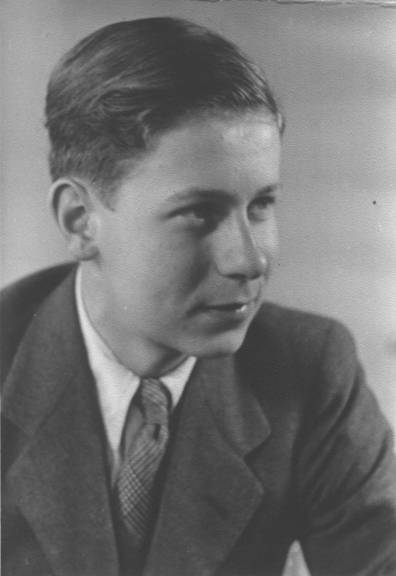 No. 3: the only minor damage after the Rallye at the start of the final test at Zandvoort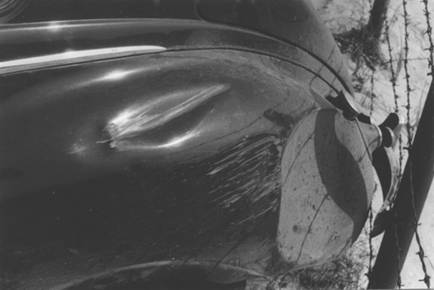 No. 4: In front Becquart with his Jowett with Jupiter parts.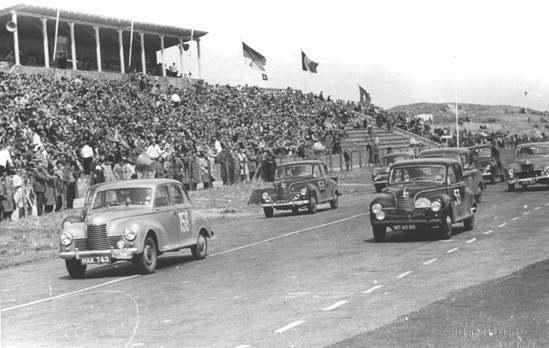 No.5: Just slightly faster starting and picking up after the corners, but I kept very close to him.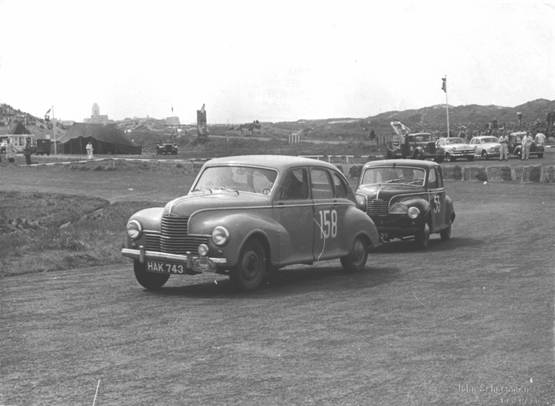 No.6: the Rally was won. I was sponsored, slightly by BP.
No. 7: Frans Eschauzier, my co-driver and me with lots of prizes.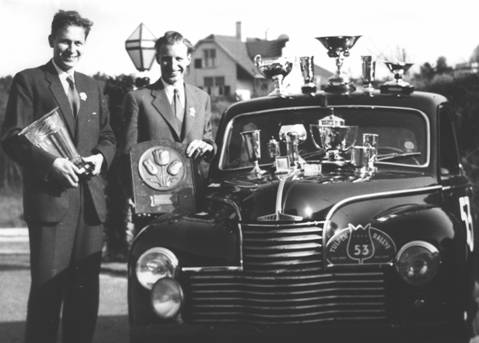 No. 8: together with J.W.E.Banks, number 2 in the general class.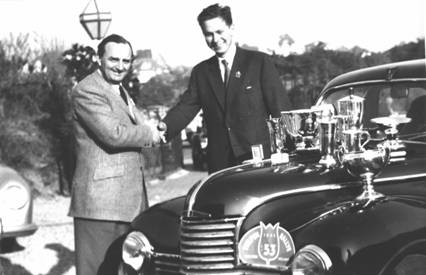 No. 9: again together with Frans Eschauzier. I still have the Tulip Rallye number plate 53, which we can mount on our car. That will certainly cause publicity!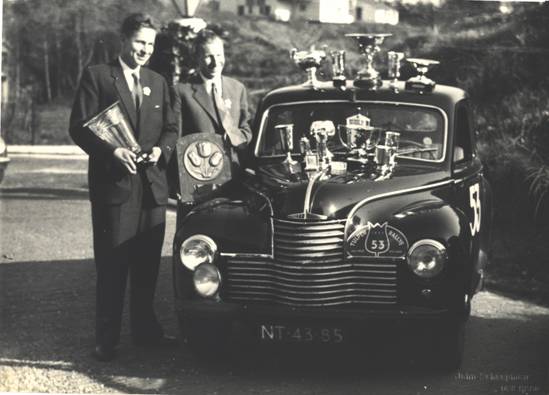 No. 10: again together with J.W.E. Banks in a Bristol
Some notes on the Tulip Rally:
For me it will be nostalgic too, after 50 years, being able to drive a Jowett Javelin in the same Rally I won 50 years ago. In 1953 I was very determined to do a good job, with this fantastic little car, because the previous year I had been so close to winning the '52 Rally, which finished unfortunately on the Circuit of Zandvoort, when the radiator screen did not want to come down and the car started to boil. That is why in 1953 I did not mount a radiator screen, but little flaps, I could pull away with a rope. I remember that we prepared the car very well indeed.
Another thing we did is to try the downhill special section which was a rolling test, no engine! First of all I tested it in France to see if adding weight would help. I did the same circuit over and over again, very exact timing with a car full of sandbags and empty. And I discovered it made no difference. A heavy car took more time to start rolling, more skidding in the corners and more brake pressure required.
A light car starts a little quicker, but then did not gain momentum that quickly, but again much faster in the corners and less braking required. I chose to keep the car as light as possible for the test.
Also of course the tyre pressure was very important. The harder the tyres, the faster it would go. Then during the Rally before that special test everybody was pumping up their tyres and I did the opposite. I made them almost empty and than drove a few kilometres waggling the steering wheel from left to right over and over again to try the wear of the side of the tyres. Then just before the start of the test I had them pumped up as hard as I could possibly think it would be safe. The sides of the rubber had gone and I was literally driving on the very, very narrow little piece of rubber. And that is why I was by far the fastest on that down hill race. Needless to say I had arranged new tyres immediately after that downhill section!
In an original Auto Revue of May 15, 1953, I see my time in that test was 1.39.4 and the runner up was, believe it or not, Banks in his Bristol, 1.40.1 who will finally end 2 in the overall outcome. Becquart in his French Jowett Javelin, had a time of 1.45.8. in that test.
In the hill climbs he beat me twice. Later he was disqualified, because he had used Jupiter parts. In the final test at Zandvoort he was only 1.2 seconds faster and I am still proud of that achievement.
Number 1 was my Jowett in the overall classification
Nr. 2: Banks with Bristol
3: the French Grosgogeat with a Dyna-Panhard, very fast
4: my good friend Jetten in a Vauxhall
5: the Appleyard couple in a Jaguar.
Then we also won the team prize for Jowett with myself and the Dutch teams Scheffer/Willing and Homan/ de Boer.
I will never forget the price giving in Hotel Huis ter Duin. Every time I come there I cannot help thinking of that ceremony when the big boss of the Rallye Piet Nortier handed me the first price, he was crying, because he was so proud that his Rally was won by "the boys" as we were called. The youngest team, the first Dutchmen to win the Tulip Rally and it was the first anniversary, the 5th Rally and also the team prize, it could not have been better!
I still relish those memories.
Hugo.